Understanding What Kind of Water Damage You Have
10/30/2019 (Permalink)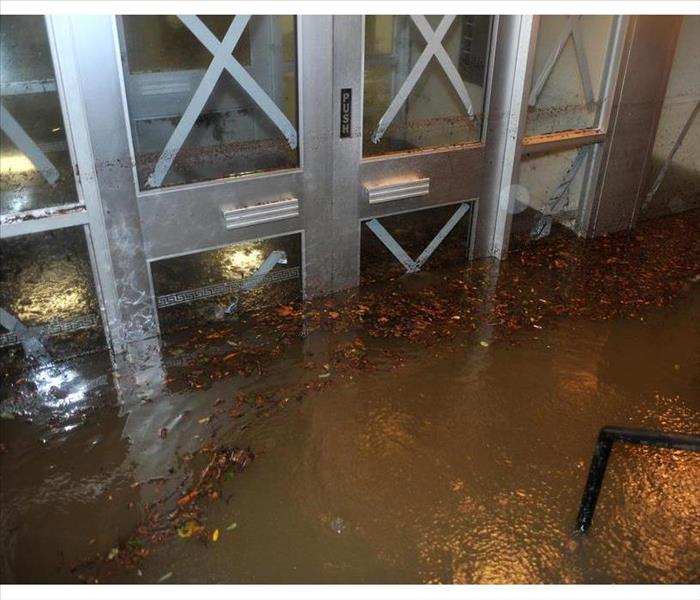 If water enters your building due to external, rising floodwater, it bears the same high level of toxicity as a sewage backup
Understanding What Kind of Water Damage You Have
Water damage is an unwelcome event for any business owner. Cleaning up the damage can be costly and time-consuming. If water has infiltrated your Aliso Viejo, CA, business, you may be feeling unsure of how to proceed. Understanding what type of damage you have will inform what method you will use to clean up and whether insurance coverage will help you. When a building floods, the water has likely originated from one or more of these sources.
Internal Water

This common form of water-related damage originates from inside your building because of a non-weather-related event. Here are some examples.
A clean water pipe bursts.

An appliance such as a water heater or refrigerator leaks clean water.

An appliance such as a washing machine or dishwasher leaks water that is contaminated by small amounts of soil, grease or food.

A sewer or toilet overflows, causing toxic sewage to infiltrate your structure.


If the water in your building contains sewage or toxic chemicals, it is considered dangerous, and a water remediation specialist should perform the cleanup. Internal water damage will generally be covered by your business insurance, so it's recommended you consult your agent to discuss coverage.

Stormwater

When weather-related water enters your building before it has contacted the ground, it is considered stormwater. Heavy rain, hail or snow entering through a leaky roof or broken window represent this category. Storm damage will generally be covered by your business insurance.

Floodwater

If water enters your building due to external, rising floodwater, it bears the same high level of toxicity as a sewage backup. Floodwater is termed "black water" because it can contain multiple forms of toxicity. It can be dangerous to humans and animals and requires professional remediation services for cleanup and restoration. You would need to have purchased a separate flood insurance policy for this type of damage to be covered.
When water damage affects your business, from flooding or another source, it can be an unsettling and costly experience. Assessing the type of damage will help you decide on a strategy for restoring your property and your peace of mind.