Interruption of Service: What Your Insurance Policy Covers
10/7/2021 (Permalink)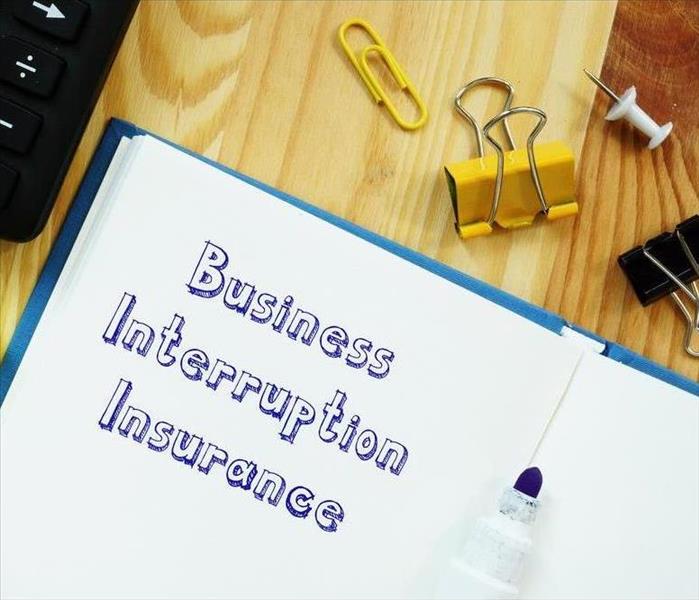 Your interruption insurance plan may cover the money you would have made if the disaster had not occurred
Interruption of Service: Do You Know What Your Insurance Policy Covers?
No one expects a natural disaster or other catastrophic event in Laguna Beach, CA, to shut down business, but sometimes it happens. When it does, it is helpful to have interruption insurance to ease the financial burden and keep your business running until it is back on its feet. While restoration specialists are rebuilding your property, the business interruption coverage that's included in your property insurance or general business owner's package allows you to continue to pay your employees, and maintain some level of service to your customers. Here are some expenses that such a policy may cover.

1. Temporary Relocation

Some insurance policies may pay the costs associated with temporarily moving your business operations to another place. If your building has been destroyed by fire, it doesn't mean you have to give up hope, as you may be able to operate elsewhere.

2. Expected Profits

Your interruption insurance plan may cover the money you would have made if the disaster had not occurred. Comparing previous months' income levels, your adjuster can determine how much revenue your business would have generated if it were fully functional.

3. Operating Expenses

Any fixed costs that are a part of your regular business budget are likely to be included in your business interruption coverage. Your policy may also reimburse you for any extra business-related expenses that occur, particularly if they're due to a fire.

4. Training Expenditures

With any major change in business operations, additional training is often needed. Your insurance policy helps keep you on track with your employees by funding any training or commission that is a direct result of the disaster.

If you are undergoing flood or fire restoration, your interruption insurance has you covered. From the day of the event to the day your business is once again functioning, this policy can ensure that your operations budget is one less thing to worry about.