Important Steps To Filing a Claim for Flood Damage
9/12/2018 (Permalink)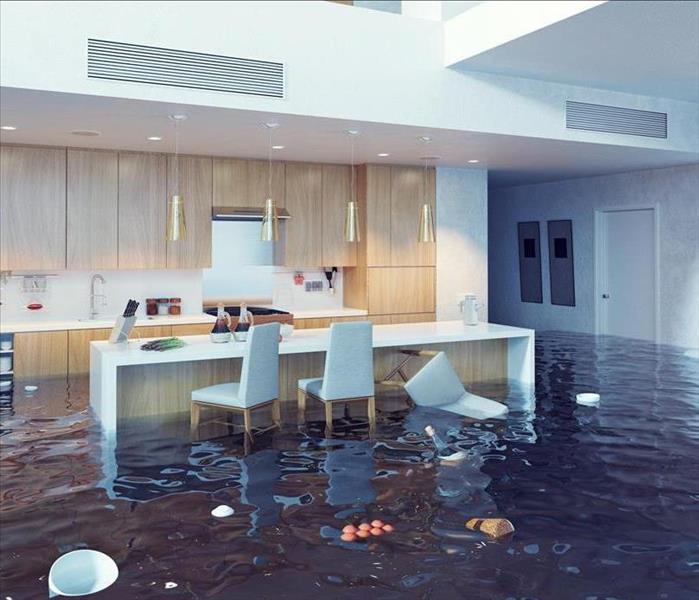 A flooded home is stressful enough, make sure you know the process of how to file a flood claim and have one less thing to worry about.
After a major flood has caused extensive damage to your Laguna Beach, California, home, knowing what to do first can be overwhelming. However, if there's anything worth taking the time to properly research and set into motion, it's filing a flood claim for help with the damages. If you're unfamiliar with the general process required to make an insurance claim, here are some important steps to take when you decide to file and get your family's home and life back in order.


Filing a flood claim?
Contact your insurance company or your personal agent to get the ball rolling on the filing process. It's best to notify your insurer as soon as possible and have them discuss your options with you directly, as different policies can vary depending on the amount of storm damage. Having easy access to important documentation such as your policy number and contact info is helpful in speeding the flood claim process along.
Sort through your belongings and determine the extent of the damage in your home. Before a professional team of restoration experts has begun to clear out your residence, it's important to collect evidence of the damage to your home's structure for the insurance claim. Taking photos of your property and your belongings, forming lists of damaged items and collecting useful receipts if they're available are all vital to creating a good case for your claim.
Once your insurance agent is involved, have them help set you up with a sworn statement of the damages called a Proof of Loss. While individual insurance policies can differ on the details of your claim, the standard procedure generally follows this rule for claiming your damages. Once this paperwork has been approved and signed, your family's claim payment should be well on its way to help you restore your home.


While recovering from a catastrophic flood in Laguna Beach, California, can be a long and arduous process, helping your family and your home with a proper flood claim is a great first step in getting back to your normal, daily lives.